Texas Yellow Cap Spore Syringes for Sale In The UK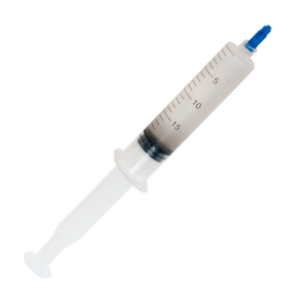 We now have Texas Yellow Cap magic mushroom spores for sale in the UK. Texas Yellow Cap "TYC" originates in south Texas outside of Corpus Christi. Texas is known for its high population of Cubensis mushrooms near coast humidity and plenty of cattle lands, the state provides the perfect environment for mushrooms to thrive in the wild. Texas Yellow Cap was a forum strain that never saw a massive spotlight, but this variety is absolutely gorgeous with its rich vibrant golden caps. Texas Yellow Cap has some different varieties as some cultures have shown short and stout fruit bodies while the more typical phone type tends to be tall and lanky.
The spore prints we receive have been produced in sterile, professionally equipped laboratories that operate to the highest standards. This ensures quality genetic specimens for your microscopy research.
We then take these prints and suspend the spores in sterile, distilled water to make our spore syringes. To ensure maximum cleanliness, all of our products are made in a clean air lab environment, fully kitted with 99.99% efficient high-efficiency particulate air (HEPA) filtration. This removes contaminants and particulates from the air, so that you can be confident that the spore sample you receive is as clean as can be.

What Is Included 
Our high-density Texas Yellow Cap spore syringes come packed with millions of spores, making them ideal for microscopy. It is simply a must-have for any collector's spore library.
Spores are hydrated in sterilized water and packaged in lab/medical grade Nipro Luer-Lok™ syringes. This is to ensure the highest quality and cleanest possible spore solution.
10ml spore solution
Sterile 18G x 1.5″ needle and 70% IPA alcohol swab included

Storage of Texas Yellow Cap Spores
For long-term storage, keep spore syringes in a dark place and preferably in a fridge at 2-8 ℃. They will last up to a year or more if stored correctly.