Shafaa Microdosing Shrooms Capsules Blend For Sale In UK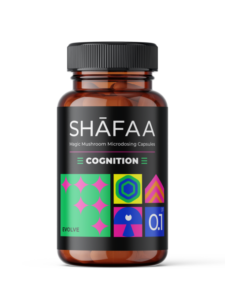 Microdosing Shrooms Capsules Energy Blend stack formula3 in the UK is SHAFAA's newest microdosing shrooms blend product, formulated to support your energy and drive, while you are in a flow state. This energy stack blend is designed to help your physical stamina and mental wellness.
Each bottle of Shafaa Microdosing Shrooms Capsules Blend UK contains 25 capsules.
Support your energy, stamina, and drive with these simple and tasteless vegan capsules
Each capsule contains 500 mg (0.5 g) of a blend of magic mushroom, Cordyceps, Ginseng and ginger
Non-GMO, preservative-free, Kosher & Halal Certified, gluten-free natural gelatin vegan capsules
The recommended regimen is two-dose per week or every 3 days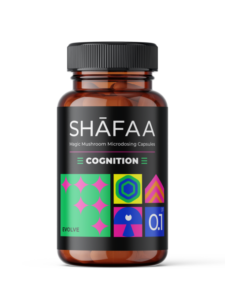 | | |
| --- | --- |
| Ingredients | per capsule |
| Psilocybe Cubensis (Magic Mushrooms) | 100 mg |
| Cordyceps (Codyceps Militaris) | 250 mg |
| Genseng (Panax Ginseng) | 75 mg |
| Ginger | 75 mg |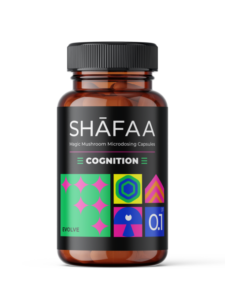 Microdosing Shrooms Balance Capsules Protocol
Microdosing psychedelic mushrooms require an accurate regimen and self-monitoring protocol. There are several protocols available out there, proposed by psychedelic gurus like Paul Stamets, James Fadiman, Paul Austin's Ultimate Guide to Microdosing Psychedelics and etc.