NOOT Clarity Microdose Mushroom Capsules | NOOT (Clarity) Microdose Mushroom Capsules for Sale In UK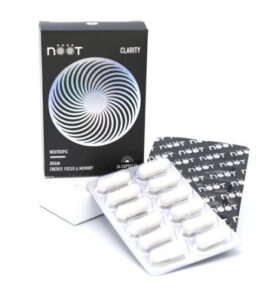 NOOT Clarity Microdose Mushroom Capsules help sharpen your mind and senses. Enhance your creativity, focus, and mood.
Each Clarity capsule contains a crafted blend of enriched vitamins that keeps your energy and immune system optimized for high-functioning. Pure lion's mane, ginger root, and ginseng promote cognitive function as well as provide increased immune support. Perfect for the busy body looking for increased productivity and an overall sense of health and well-being.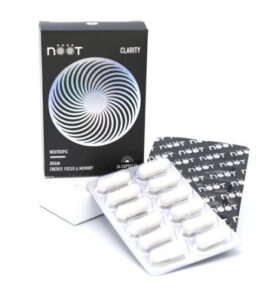 This formula is created with the high functioning person with a family, business, and healthy living as their priority. The brain formula will boost the active population to keep them happy and healthy during their most stressful days.
Microdosing psilocybin is reported to have both short term and long term benefits for individuals. Those who incorporate microdosing into their regular wellness routine report higher levels of creativity, more energy, increased focus, and improved relational skills.
To reduce symptoms and frequency of symptoms related to mental illness. Such as anxiety, depression, PTSD, ADHD and addictions.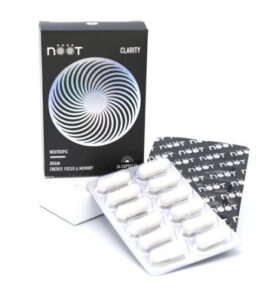 To increase the frequency and intensity of desirable states, such as; creativity, energy, productivity/focus, and improved relationships/increased empathy.
Recommend Use: Promotes mental clarity, focus, and memory. Suitable for all users.
Recommended Dosage: Adults take 1 capsule daily. Take with food/meals.
Package: Each box contains 24 capsules. Each capsule contains 100mg of Magic Mushrooms for a total of 2,400mg.